Lorenz Vorlesung: Kausalität in der Orthopädie

Prof. Dr. Martin Krismer
Medizinische Universität Innsbruck, Österreich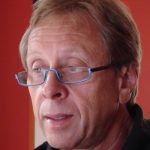 Martin Krismer wurde in Innsbruck 1955 geboren. Nach der Matura in Admont studierte er in Innsbruck Medizin und nebenbei einige Semester Philosophie. Nach der Turnusausbildung und zwei Jahren auf einer Radiologie begann er 1986 seine Orthopädieausbildung in Innsbruck. 1996 erfolgte die Habilitation über die Biomechanik der Wirbelsäule. Diese Arbeit wurde auch mit dem VOLVO-Award ausgezeichnet. Seit 1998 leitete er provisorisch und seit 2001 als Universitätsprofessor die Universitätsklinik für Orthopädie in Innsbruck bis zu seiner Pensionierung 2020. Seine Schwerpunkte waren Hüftendoprothetik und Wirbelsäule. Er war sechs Jahre Vorsitzender des Senats der Medizinischen Universität Innsbruck und Präsident der ÖGO, der VSOU und der EHS.
Honorary Lecture I: Artificial Intelligence in the Era of Precision Medicine. The Hippocratic Oath Through a New Lense

Prof. Li Felländer-Tsai, MD, PhD
Karolinska Institutet, Stockholm, Schweden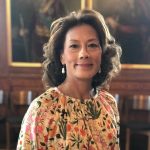 Li Felländer-Tsai ist ordentliche Professorin undleitende Oberärztin für orthopädische Chirurgie am Karolinska Institutet und dem Karolinska Universitätskrankenhaus in Stockholm, Schweden.
Sie hat mehr als 130 wissenschaftliche Artikel und Buchkapiteln in verschiedenen Bereichen der muskuloskelettalen Forschung, modernen chirurgischen Technologie und Simulation publiziert.
Mehr als 15 Jahre lang war sie beratende orthopädische Chirurgin für das Nationale Cullberg-Ballett in Schweden. Zuvor war sie Vorstandsmitglied, Vorsitzende und Kanzlerin des schwedischen Kniebänderregisters (nationales Qualitätsregister) und war Vorsitzende des Forschungsnetzwerks Gewebe und Bewegung am Karolinska Institutet sowie des Lehrplanausschusses für die Grundakkreditierung in bildgeführter Chirurgie am Karolinska Universitätskrankenhaus.
Sie hatte auch den Vorsitz im Prozess der Akkreditierung und Re-Akkreditierung Center for Advanced Medical Simulation als American College of Surgeons Level I Educational Institute/Comprehensive Educational Institute und NASCE (Netzwerk akkreditierter Kompetenzzentren in Europa) und war Mitglied des Organisationskomitees von Medicine Meets Virtual Reality (MMVR).
Mit dem Ziel, die gesamte Disziplin der Orthopädie und Chirurgie zu verbessern, ist sie ständig auf der Suche nach der neuesten, fortschrittlicheren chirurgischen Technologie, um die Strukturen für die nächste Generation der Medizin und Patientensicherheit zu definieren.
Honorary Lecture II: Progress in and from Limb Lengthening and Deformity Correction: a Review of my Contributions Over the Past 35 Years

Dror Paley, MD, FRCSC
Paley Institute, West Palm Beach, USA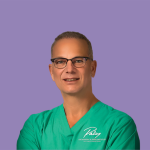 Dror Paley, MD, FRCSC ist CEO, Gründer und medizinischer Direktor des Paley Orthopedic and Spine Institute in West Palm Beach, Florida, von 2009 bis heute, und Gründer des Paley European Institute in Warschau, Polen, von 2018 bis heute. Zuletzt gründete er die Paley Middle East Clinic, die am 9. Januar 2023 eröffnet wurde.
Zuvor war er von 2001 bis 2009 Gründer und Direktor des Rubin Institute for Advanced Orthopedics in Baltimore und von 1987 bis 2001 Professor und Leiter der Abteilung für Kinderorthopädie an der University of Maryland. Davor absolvierte er von 1985-87 eine Fellowships in Kinderorthopädie, Handchirurgie, Unfallchirurgie und Chirurgie zur Verlängerung und Wiederherstellung von Gliedmaßen. Seine Facharztausbildung in orthopädischer Chirurgie absolvierte er an der Universität von Toronto 1980-1985 und sein Praktikum am Johns Hopkins 1979-80. Seinen Abschluss als Arzt machte er 1979 an der University of Toronto Medical School in Toronto, Kanada.